Update: as of 5:33pm this tornado watch has been cancelled.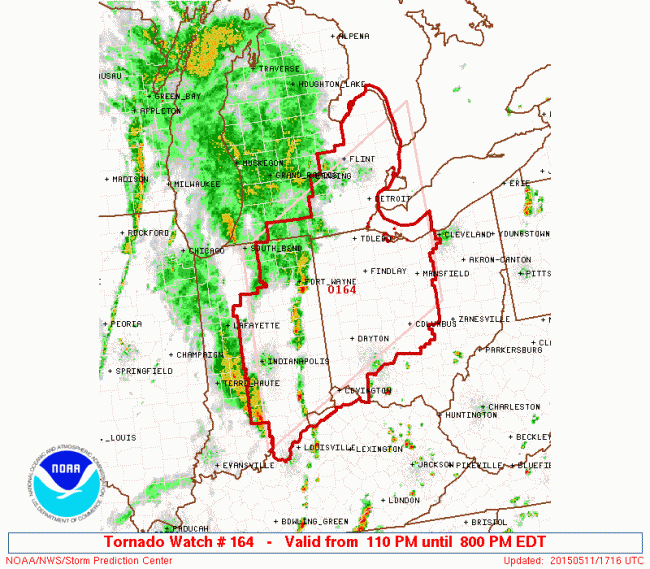 A tornado watch has been issued for our area, effective immediately until 8pm.
This means that the storms moving into the area this afternoon will provide conditions ideal for the formation of tornados.
You should continue monitoring local media for any severe storm or tornado warnings. (Here's a list of Washtenaw County's emergency broadcasters.)
And you should prepare by reviewing these tornado safety tips.