Update 5:37pm: heavy cloud cover helped prevent this system from developing severe storms in Ann Arbor. The city will see light rain on and off into the evening.
As a cold front moves through southern Michigan this afternoon into the evening, we will see rain and many thunderstorms scattered across the region.
Some of these storms will be strong, and the National Weather Service has rated our area at an "enhanced" risk of severe storms for today. Image follows.
(That's right in the middle of the scale: it goes "none", "marginal", "slight", "enhanced", "moderate", "high".)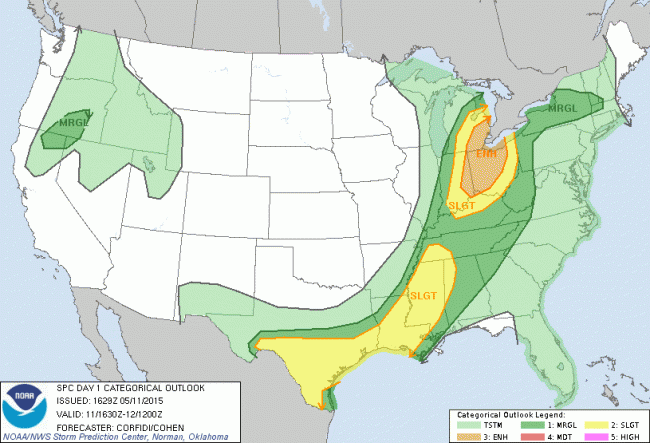 Along with these storms, we can expect strong winds and localized heavy rainfall. Damaging hail is possible. There is a very small chance of tornados predicted with today's storms.
The outlook for damaging winds today: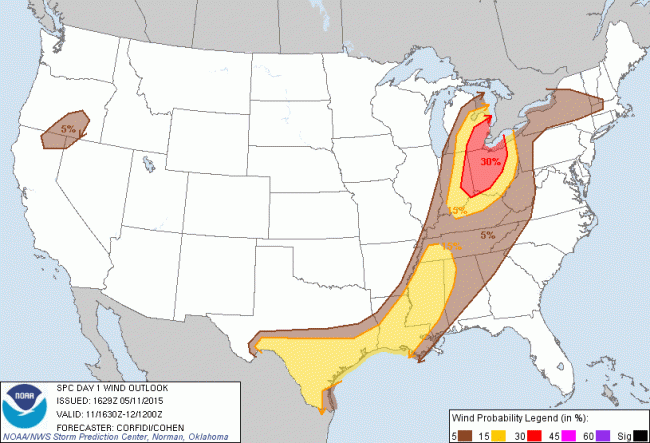 The thunderstorm outlook for today shows a high potential for storms from 4-8pm: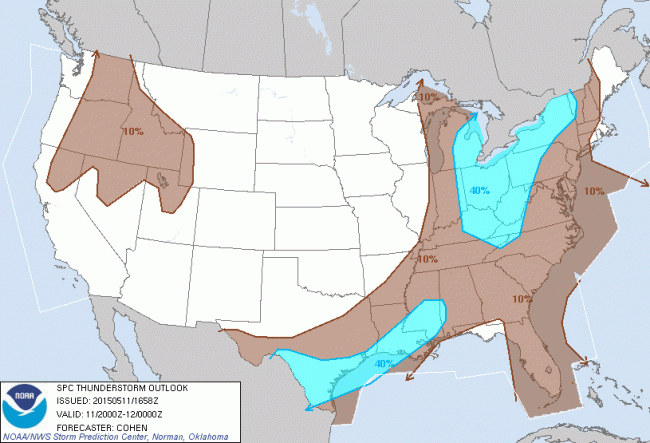 Update: these following thunderstorm outlooks became outdated while this post was being written. Finally, the thunderstorm outlooks for noon-4pm and then 4-8pm follow, indicating late afternoon is when we're likely to see the stronger storms: