This afternoon, mid lower Michigan has seen numerous severe thunderstorms form rapidly across the state. Ann Arbor is included in the very south of an area which may receive a severe thunderstorm watch in the next couple hours.
Thunderstorm activity across southern Michigan is likely to increase over the next few hours due to  a very warm, moist, unstable atmosphere; the main threat from any storms is expected to be strong wind gusts, with isolated tornadoes possible.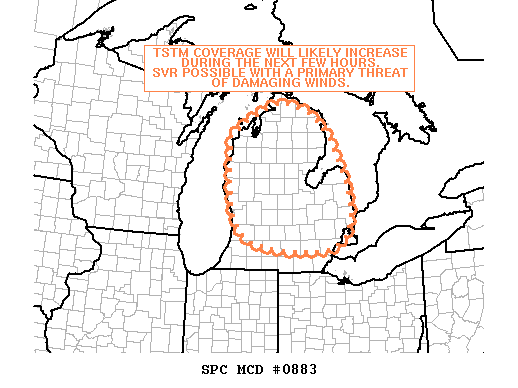 Update: Worth noting: the thunderstorm outlook effective 8pm-midnight puts us at a 10% risk of thunderstorms; as the night comes and temperatures cool, this threat should diminish rapidly after dark.